24 Oct

Andy Newbom Honored with "Featured Advisor" on American Express OPEN Forum
Fandom Marketing's very own Andy Newbom is being honored with this week's "Featured Advisor" on American Express OPEN Forum and will be dispensing his expert advice on marketing and leadership to small business owners October 24-25th.
AMEX OPEN Forum is an online community of small business experts and owners who cover a multitude of business-related topics. The forum is a great place to ask questions about growing your small business and overcoming obstacles, and a good resource for networking with other professionals like Andy.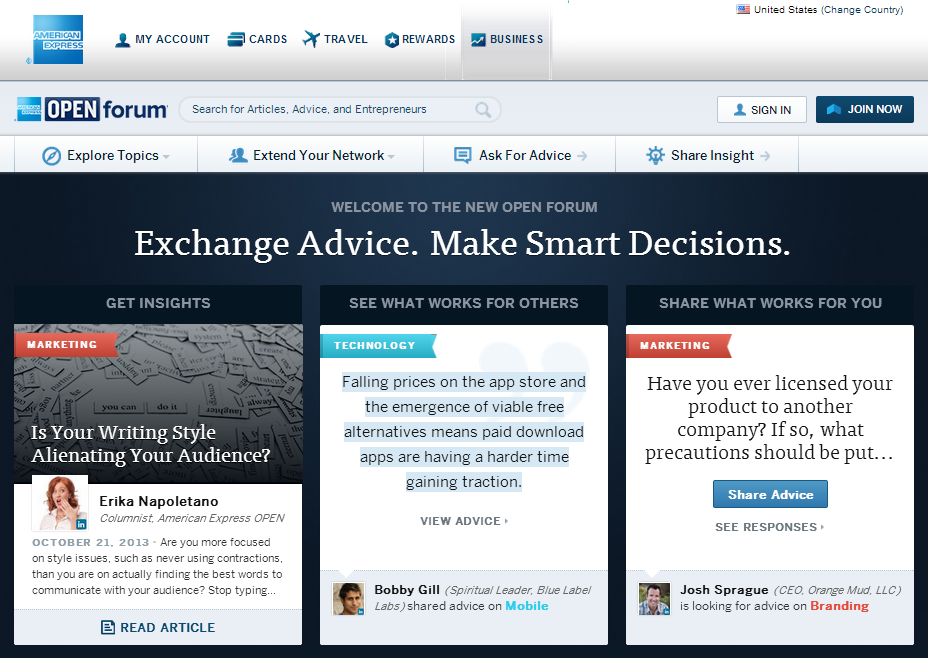 Besides being a bit of a specialty coffee and craft beer geek, Andy is the director of social business solutions and partnerships for Fandom Marketing, and a contributing writer for technorati.com
With over 15 years of proven expert experience in creating innovative solutions to complex business problems, leadership, marketing, high-tech storage and computing systems, you aren't going to want to miss this amazing opportunity to pick Andy's brain for ideas on improving your small business.
Andy's main focus is on helping organizations build strong, compelling social businesses that execute well-thought-out social marketing strategies.
To learn more about Andy, and to get your most pressing business questions answered, visit his personal forum page on OPEN.  (Note: You must be logged in to view.)
Anyone interested in growing a business is welcome to join and signing up is easy using your LinkedIn account. Check out the OPEN Forum and let us know what you think in the comments below.