06 Feb

Fandom Coffee Cupping with Klatch Coffee

The Fandom team was excited when our client Klatch Coffee sent over their fine coffee for us to experience together. As marketers working with brands it's always beneficial for everyone involved to dive in and try their products to know firsthand what they're all about. After all, you should be one of their biggest fans if you're going to be representing them and running their social communities.

This was such a fun experiment that we wanted to share it with you. Here's a look back on our experience in fun photos and a bit on the process of cupping. Cheers!
klatch coffee cupping experience
Most of us didn't have a clue on how to brew great coffee. Thankfully someone on our team knew how to make the perfect brew. Andy Newbom (@Brewbom) and wife Nanelle are our coffee connoisseurs having owned their own specialty coffee shop in the recent past. He schooled us on how to do a proper coffee tasting, or coffee cupping as the pros call it. It was a pretty interesting process, one we recommend you try at least once.
The name of the game was to keep each tasting consistent across several cups, and the idea was to taste at least the six core attributes of coffee:
Fragrance (dry), Aroma (wet)
Mouthfeel (bodylight/heavy/feeling)
Acidity (brightness/flatness)
Flavor (combination of smell and taste)
Finish (aftertaste)
Overall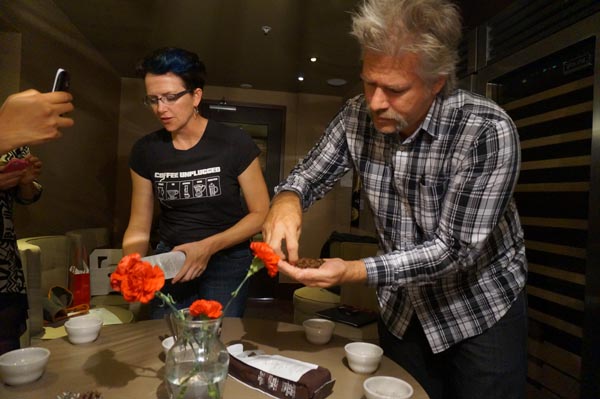 First, we smelled the whole bean coffee and tried to pick out any imperfect ones. And of course we were all Tweeting and Instagramming during the entire process.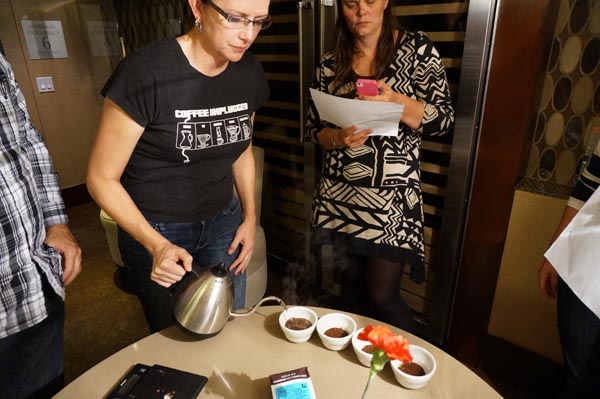 Next, the beans were ground and placed into separate cups.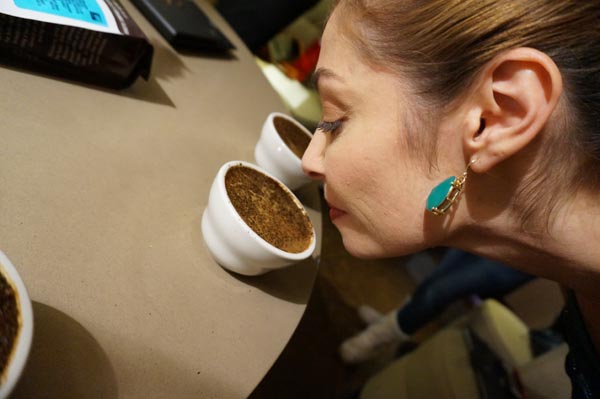 We do a little more sniffing to smell what the coffee was like after sitting in its own jacuzzi.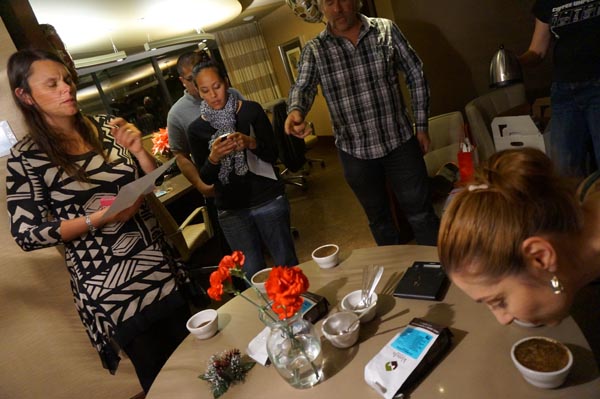 We smelled and tweeted some more…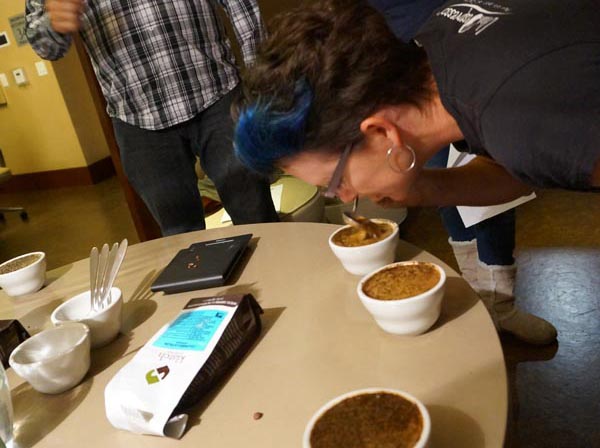 Here's where it started to get real. We finally got to slurp some of the coffee. Yes, slurp. It's the best way to taste the notes across your taste buds.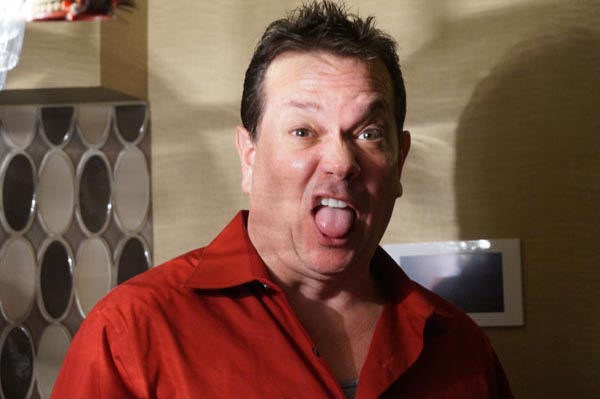 According to Andy, you can like most of the attributes and still not like the overall coffee. Try to wait till it's a bit cooler than Rob did or you might get burnt tongue!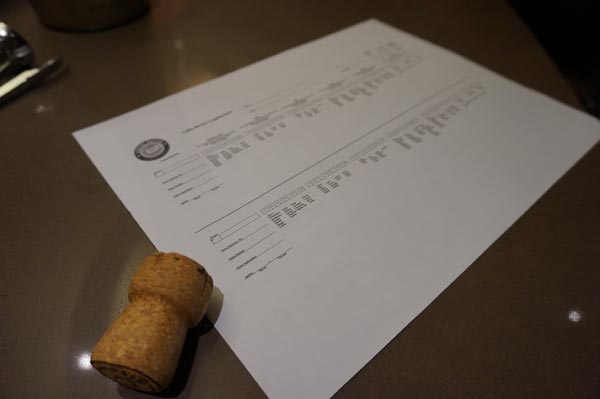 We had two types of coffee to evaluate, or taste, a Direct Trade Colombian and Direct Trade Kenyan. This is an example of the form we used to take notes and keep score of which coffee we enjoyed best. Overall, it was a fun team experience that not only helped us to get to know our client better, but also each other.
Here's a video of one of their production managers doing a cupping from start to finish.
Klatch Coffee searches the world for the finest coffee, buying from only the top 1% of beans available. They buy in small batches to ensure optimum flavor and freshness. For them, there really is a true science to the perfect cup and they are heavily involved in every aspect of the coffee making process. Check them out online and follow them on Twitter @klatchroasting.