22 Apr

Foursquare Day San Diego 2013 Recap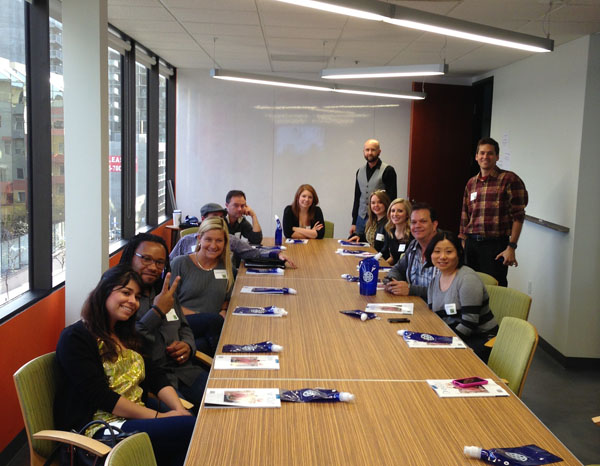 Foursquare Day San Diego 2013 was a huge success! Fandom Marketing's co-founders Rob Marlborough and Melonie Gallegos along with Stephanie Garcia of i.d.e.a., Marketing Melodie and Social Media Club San Diego created the perfect setting to celebrate the famous location-based application. From an educational workshop presented by the co-founders of Matters of Grey to the Foursquare Check-in Crawl everyone had a great time.
educational workshop
Matters of Grey co-founders, Chaunce Dolan and Andy Morales gave a presentation at i.d.e.a for the education portion of the evening. Chaunce and Andy are your go to experts for all things Foursquare both from a user perspective as well as a business perspective. They covered the history of Foursquare, the basics, the use of badges and shared some useful tips and tricks for everyday use. If you missed the action check out their SlideShare presentation below, and read Andy's guest post, "Brands That Bring it With Foursquare" on the Brands with Fans blog.
foursquare san diego check in crawl
After the educational workshop it was time to have some fun with like-minded professionals at some of Little Italy's best food spots. Upon checking in participants were able to snag some free food, wine, dessert and more thanks to the support of the @BusalacchisSD family of restaurants, including Po Pazzo, Zia's Bistro and Trattoria Fantastica/Cafe Zucchero.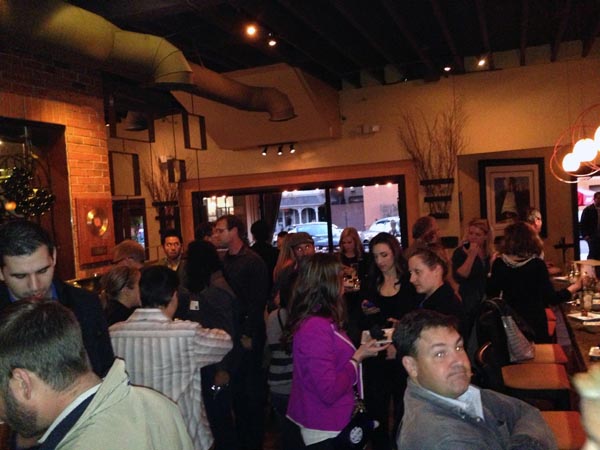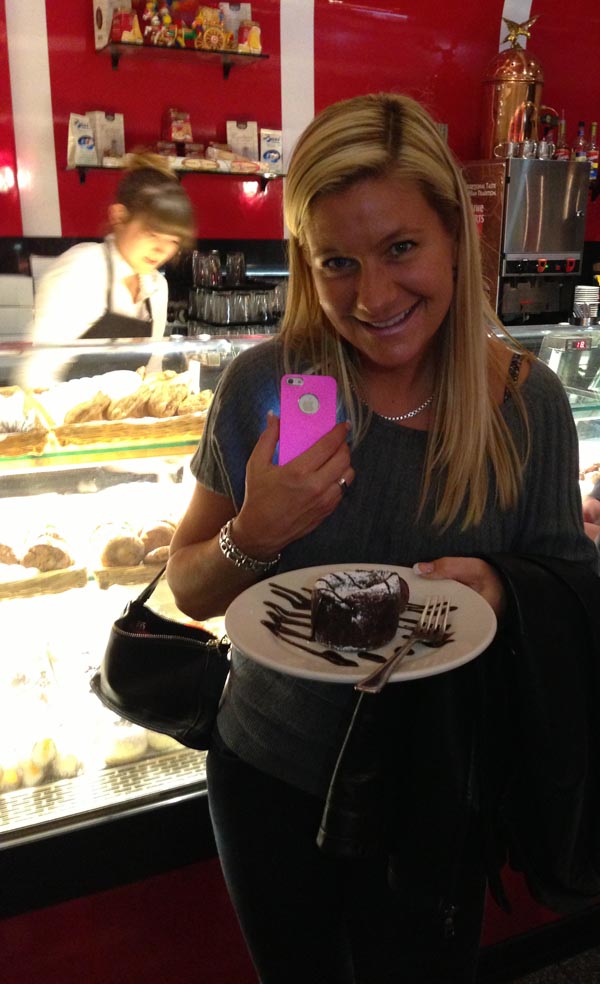 Social Media Club San Diego Treasurer, Jennifer Boyd shared this awesome Vine video of the delicious dessert selections.
In dessert heaven. Thanks #4sqdaysd vine.co/v/bF91iK3nQia

— Jennifer Boyd (@JenBoydSD) April 17, 2013
Checking in to each location automatically entered participants to be eligible to win some cool prizes from additional sponsors like Dining Out San Diego and . In addition, everyone received a limited edition Foursquare water bottle, and this year's Foursquare Day badge!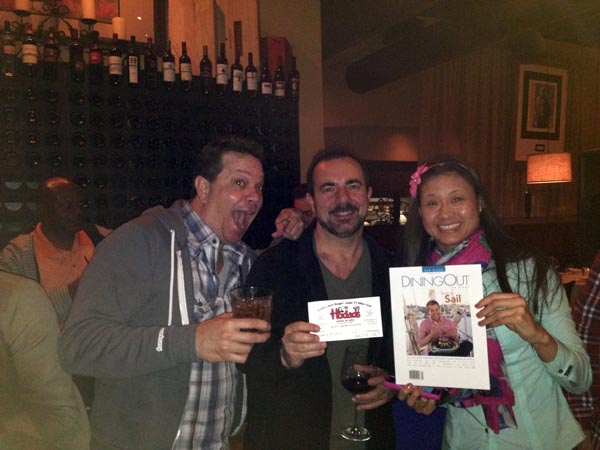 Overall, the evening was filled with education and excitement as promised. If you didn't join us this year, there's always next year. You can find more photos and information by checking out the Tweets on Twitter by searching hashtags  #4sqdaysd and #4sqday. Thank you to all who attended. And a special thank you to all our sponsors, venues, presenters, and hosts for a wonderful celebration!