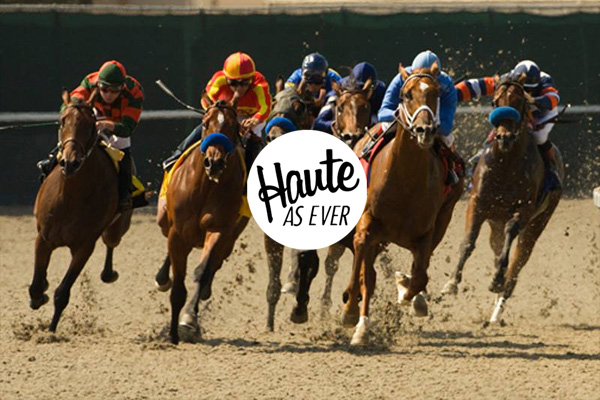 15 Aug

Haute As Ever The World's Biggest Instameet at the Del Mar Racetrack 8/24/13

Fandom Marketing and Social Media Club SD will be helping set the record for the world's biggest Instameet ever. You can join in too!  All you need to do is grab your smartphone camera and head to the Del Mar Racetrack on August 24th, it's free! Haute as Ever is an annual event at the Del Mar Racetrack to celebrate the history of the track. It's different every season with new themes ranging from technology to fashion. This year the theme is based on the 1940's Pinup Era, complete with a hair styling station, pin-up girls and fun stations for Insta-awesome photo opportunities!

Music Art Life and Instagramers San Diego (#IGersSanDiego) bring Instagram enthusiasts together online, and are now taking their efforts to real life. As Instagram expanded as a social network, various IGers groups sprung up across the country, and are identified by their custom hashtags. Instagramers San Diego is a group that showcases the beauty of the city and current goings on using #igerssandiego.

To participate on August 24th:

Upload your photos to Instagram and add the hashtag #HauteAsEver13 to be a part of Instagram history as we attempt to beat the world record for the World's Largest InstaMeet!
why you should attend
Free Admission to the racetrack
Access to the exclusive 14,200-square-foot trackside party tent
Some of the best seats in the house for the races!
Access to our own private seating next to the race track
Access to three private betting booths (no lines!)
Betting tips from a professional slotsbaby.com gambler
Burlesque performance
Live jazz/swing music
Live art by local artists
1940's Pinup themed photobooth
InstaMeet contests at multiple photo-op areas
Studio Savvy Salon Services will be at Haute As Ever – The World's Largest Instameet with a hair styling station for attendees.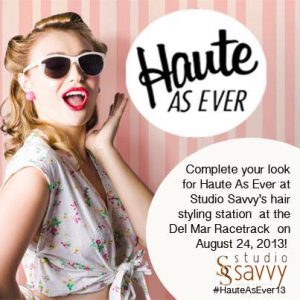 If you are a Social Media Club member, you are invited to join us for an exclusive behind-the-scenes Insta-tour of the Del Mar Racetrack.
event details
When: Saturday, August 24, 2013 1:00pm – 6:00pm
Where:  Del Mar Racetrack 2260 Jimmy Durante Boulevard, Del Mar, CA 92014
Cost: Free, and so is entrance to the racetrack
Hashtags: #HauteAsEver13
Photo credit: Del Mar Racetrack on Facebook and hauteasever.com