03 Feb

Melonie Gallegos Talks Social Media Metrics With Sprout Social

Melonie Gallegos was featured as one of the leading social strategists in a recent article on Insights, a blog by Sprout Social. The article focused on analytics and understanding which social media metrics marketers should be tracking. She was quoted several times providing her expert advice on tough topics marketers face daily when it comes to measuring our social efforts.
If someone's social strategy is lead generation they would have very different metrics to look at versus one that wants brand awareness…I think the mistake is that a lot of businesspeople think about social media marketing in this box by itself, as if it doesn't have the same rules that marketing has. And it really does in a lot of ways, so brands need to approach it like they would any other marketing and put it through that process. ~Melonie Gallegos
A snippet of our Social Media Measurement Cheat Sheet made an appearance in the article too. Yes, that's it below.
And be sure to read the full article here.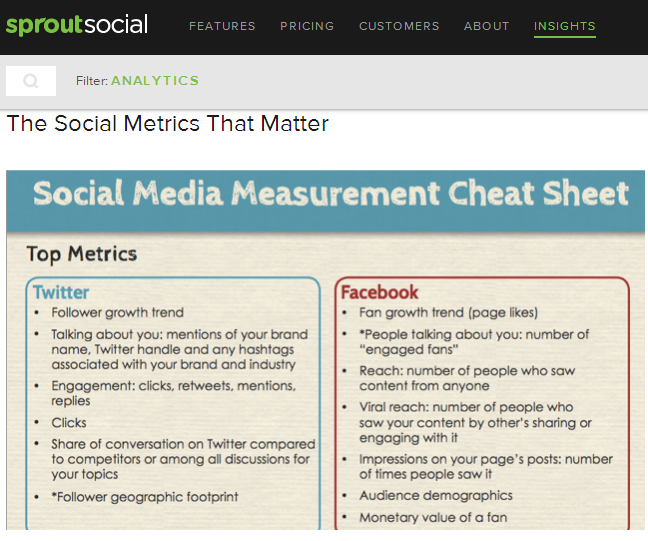 Sprout Social is a social media management and engagement platform for brands and businesses. You can publish, monitor and of course track your progress with their easy-to-use tool. It's so awesome, we use it and recommend it.