08 Apr

The Social Hour: Foursquare Day San Diego Educational Workshop 4/16/2013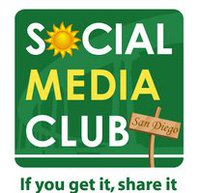 Foursquare Day is April 16th! Fandom Marketing's Rob Marlborough and Marketing Melodie have teamed up with Melonie Gallegos, also of Fandom Marketing, Stephanie Garcia from i.d.e.a. and Social Media Club San Diego to host an evening filled with education and check in excitement!
First join Social Media Club San Diego for an educational workshop where you'll learn the basics of Foursquare, get the lowdown on Foursquare badges and discover the best ways to use Foursquare for your business. Next join everyone for the FREE Foursquare Day San Diego Crawl to celebrate a Holiday created by Social Media.
why you should attend the social hour and foursquare sd crawl
Get schooled during the education workshop at i.d.e.a. with Chaunce Dolan from MattersOfGrey.com as he covers Foursquare 101 and Foursquare Badges, plus learn how-to use Foursquare for your business

 Mix and mingle with local social media fanatics 

Participate in the Foursquare Day SD Crawl
Meet new people and connect with your Foursquare friends IRL
Check in and experience four different restaurants in one amazing night – the Busalacchi family of restaurants, Po Pazzo, Zia's Bistro, Trattoria Fantastica, and Cafe Zucchero
the social hour april 2013 educational workshop
When: Tuesday, April 16, 2013, 5:30-6:30 pm
Where: i.d.e.a., 444 West Beech Street, San Diego, CA 92101
Cost: Free to SocialMediaClub.org members, $10 for non-members or $15 at the door
Parking: Free parking is available after 6 p.m. on Kettner Boulevard, Columbia Street, Grape Street, Albatross, and Hawthorne Street.

Several parking lots available nearby including Washington Elementary's Parking Lots, W. Fir & State Lot, Union & W. Date Lot, Architects | Delawie Wilkes Rodrigues Barker Lot and W. Juniper & India Lot
Hashtags: When tweeting about the event and checking in on Foursquare use the hashtag #4sqdaySD. You can also add the international hashtag #4sqday
foursquare day sd crawl schedule
After the education workshop get ready to have some fun. Celebrate Foursquare Day SD at the following locations. Don't forget to check-in on well, Foursquare for a chance to win some cool prizes, celebrate the day and support the Busalacchi family of restaurants!
Po Pazzo. Check in here between 7:00 to 7:30 pm and sample some delicious appetizers
Zia's Bistro. Check in here between 7:40 to 8:10 pm and enjoy a complimentary glass of wine
Trattoria Fantastica/Cafe Zucchero. Check in here between 8:20 to 10:00 pm to end the night at our Foursquare mix and mingle and enjoy a sweet dessert
Not in San Diego? Find a Foursquare Day meetup in your city.
about social media club
Social Media Club was founded in 2006 and it is the world's largest community of social media professionals with 300+ chapters Internationally. It is also the only professional organization in San Diego dedicated to social media marketing. Fandom's Rob and Melonie are officers of the Social Media Club San Diego (SMCSD) chapter. Its mission is to promote media literacy, standardization, encourage ethical behavior and share best practices. The Social Hour alternates between mixers and topics/speakers, and happens on the 3rd Wednesday of the month. Be sure to add it to your calendars.