13 Feb

The Social Hour: February Rooftop Mixer 2/20/2013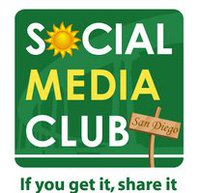 Join Social Media Club San Diego for this month's The Social Hour Mixer! As president of SMCSD, Melonie was honored to lead the annual two-day planning retreat this past weekend. There was a great turnout, with awesome ideas from those who attended. She is very excited for what is in store for 2013. Come hang out at The Social Hour, and let us know what you'd like to see happen this year! Feel free to invite your friends.
why you should attend the social hour rooftop mixer
Mix and mingle with local social media peeps
Learn about the club
Meet officers, perhaps inquire about becoming an officer yourself
Enjoy complimentary Bare Mixers cocktails with 619Vodka on the beautiful rooftop of Co-Merge
the social hour february 2013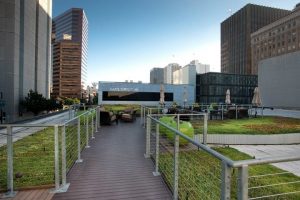 When: Wednesday, February 20th, 6:30pm
Where: Co-Merge Rooftop, 330 A Street, San Diego, CA 92101

Parking: Free street parking after 6pm and paid lots in the vicinity of the building.
Cost: Free to SocialMediaClub.org members, $5 for non-members
Hashtag: #SMCSD
The Social Hour alternates between mixers and topics/speakers, and happens on the 3rd Wednesday of the month. Be sure to add it to your calendars.
about social media club
Social Media Club was founded in 2006 and it is the world's largest community of social media professionals with 300+ chapters Internationally. It is also the only professional organization in San Diego dedicated to social media marketing. Fandom's Rob and Melonie are officers of the Social Media Club San Diego (SMCSD) chapter. Its mission is to promote media literacy, standardization, encourage ethical behavior and share best practices.