06 Mar

The Social Hour: Turn Your Website into a Lead Sucking Vortex with Trent Dyrsmid 5/15/2013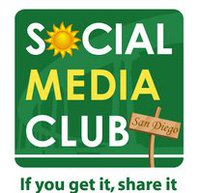 Social Media Club San Diego has a special speaker in store for you! Content marketing is a huge trend this year. It's important to know how to write great content and how to use it to your organization's advantage to generate traffic, leads and brand awareness using social media. Here's an opportunity to learn all about it from a pro.The Social Hour proudly welcomes Trent Dyrsmid, host of the popular Bright Ideas podcast and co-founder of a software company making game changing application for marketing agencies.
Trent is originally from Vancouver, BC Canada and moved to San Diego (can you blame him) after selling his company Dyrand in 2008. Dyrand was twice named as one of the PROFIT 100 fastest growing companies in Canada. If that's not impressive enough, Trent was recognized as one of the Top 40 under 40 business people in Vancouver.
If you've listened to the Bright Ideas podcast you'll know that Trent has interviewed some of marketing's most sought after experts, not to mention Guy Kawasaki, Jay Baer, President of Convince & Convert and Paul Roetzer CEO of PR 20/20. Trent not only has his own experience to share, but also those of the thought leaders he has interviewed. Get ready to learn how to use social and content marketing to turn your website into a lead sucking vortex.
what you'll learn
How the web has forever changed the buying process.
Why outbound marketing no longer works.
How to use content as your company's greatest asset.
How to use content to create a competitive advantage for your company.
How to use inbound marketing to get prospects to contact you when they are ready to buy.
How to create relevant content that attracts buyers.
How to let your buyers self segment themselves so you only talk to the hottest ones.
How to make use of sales automation tools so your marketing machine runs 24×7.
How to measure your success.
the social hour may 2013
When: Wednesday, May 15, 2013
Where:  Co-Merge, 330 A Street, San Diego, CA 92101
Cost: Free to SocialMediaClub.org members, $5 for non-members
Hashtag: #SMCSD
why you should join
Mix and mingle with local social media peeps.
Learn about the only professional organization for social media marketers in San Diego.
Meet officers, perhaps inquire about joining the board.
Complimentary Bare Mixers cocktails (@BareMixers on Twitter) with @619Vodka and more!
about social media club
Social Media Club was founded in 2006 and it is the world's largest community of social media professionals with 300+ chapters Internationally. It is also the only professional organization in San Diego dedicated to social media marketing. Fandom's Rob and Melonie are officers of the Social Media Club San Diego (SMCSD) chapter. Its mission is to promote media literacy, standardization, encourage ethical behavior and share best practices.