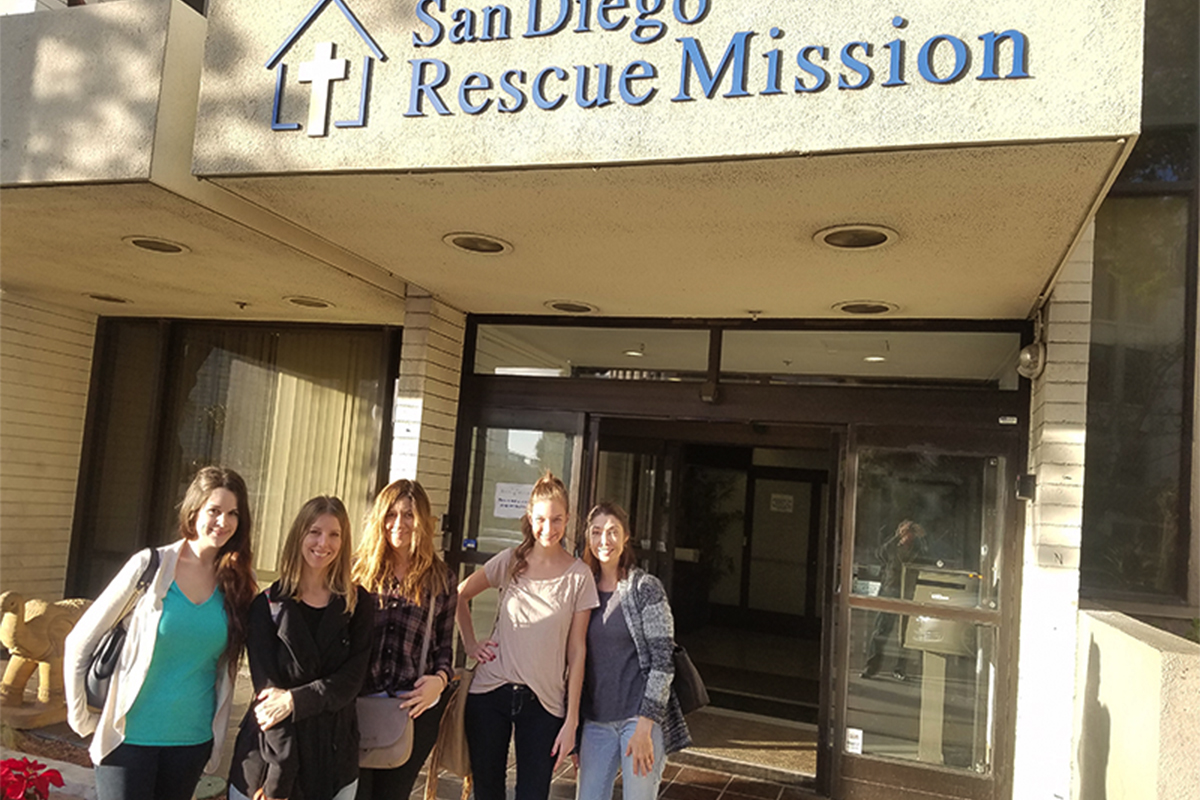 25 Dec

Dishing Out Smiles For The Holiday

To give back this holiday the Fandom Marketing team put on their hairnets to volunteer for the San Diego Rescue Mission. It was a fun and uplifting experience. If you've been thinking about volunteering but aren't sure what to expect, here's the lowdown.

The Rescue Mission has been helping the homeless for over 60 years with housing, hunger relief, education, and mental health counseling. There is a men's and women/children's side to the shelter. The Men's Rescue Mission rehabilitates homeless, poor and/or addicted men through a 12-month residential rehabilitation program. The program provides the tools, training and support to permanently transform their lives. This includes church services to build their spirit and support network. The holistic approach helps residents confront and overcome the problems that led to homelessness in the first place.

The women/children's section provides emergency housing. To best support their individual needs, they only accept female volunteers. To be inclusive of our co-ed volunteer group we chose to serve at the men's shelter.

On our volunteer day, the friendly staff greeted us in the lobby with a warm welcome. They escorted us to the dining hall where we got geared up in hairnets, gloves, and an apron. As you can see from our photo we were legit cafeteria workers.  Quite a change from digital marketing! Then we were assigned to the dessert table or the kitchen to serve hot meals.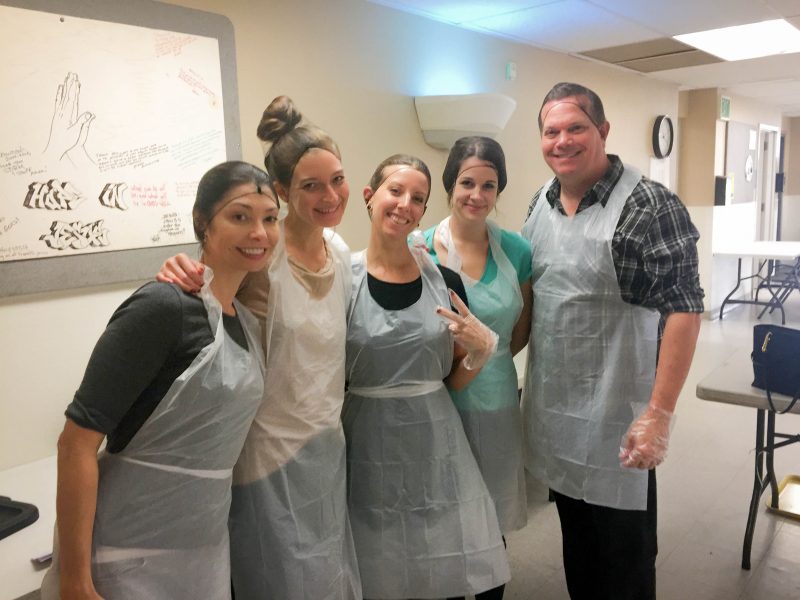 As part of the program, the residents are required to wear a collared shirt to dinner. Their professional demeanor blew away our perceptions about what to expect at a "homeless shelter." You could even say it made it less intimidating. There was a positive vibe and a lot of hope in the room. These men were unbroken. You could feel they were on a path to recovery. Not destitute.
The first group that came in were diabetics and workers just getting off a long shift. As the line formed, we began prepping the trays with hefty portions of pork stew and rice. They were extremely courteous and were fast to dish out compliments to us. When they made it to the dessert table they received equally hefty portions of four-layer cake, donut holes, cupcakes or brownies. The carrot cake was a huge hit. Followed by the caramel brownies.
Then the next line started to form with the second group, which was quite long so we had to pick up the pace! Our team in the kitchen and at the dessert table quickly started prepping trays to push service as fast as possible. However, the men were so very kind, patient, and in no rush. Each resident paused to say "thank you" or make small talk and jokes. We had a great time together.
Feeding the homeless was such a rewarding experience. With only a few hours of your time volunteering you can make someone else's day. We served over 100 people that day and received 100 smiles. It was our honor to be their guest.
How you can volunteer
Contact Debbie Krakauer to pick your time and date.
You can go by yourself or as a group.
You can volunteer at either the mens or the women's shelter. Keep in mind that males cannot serve at the women's shelter so for a co-ed work group, the mens shelter is the way to go.
If you want to skip the volunteer coordination to make a difference right here and now, make a donation. Cash is better than cans because shelters are able to make your dollar stretch farther through bulk purchasing. Use your debit card to help them save on credit card fees.