23 Mar

WordCamp 2013 Live: WordPress Beginner Tips and Tricks with Carol Stambaugh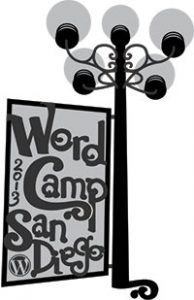 Speaker: Carol Stambaugh,  Tech Tools, LLC
Covering WordPress Beginner Tips and Tricks at WordCamp San Diego. Carol has a background as a social worker and working for non-profits, she is not a tech person. She is proof we can all do WordPress!
10 Tips for WordPress Beginners
1. Don't Recreate the Wheel
Love templates. Templates bring efficiency. Example, canned responses in Gmail.
2. Optimize Workspace for Efficiency
Make a comfortable space and have a clean desk.
3. Optimize Your Computer Space
Use the right amount of tabs (browser). Create a smart workflow with all of the things you are working on in WordPress. Example, put your tabs in order of your workflow such as WordPress edit window, media window, preview window. Have a second display monitor.
4. Four Corners
Use the entire real estate of your screen rather than maximizing one window.
5. Toolkit
Use a task manager. Example, "Things" for Mac. Jing screen capture.
6. Have a Backup System
Before you start using WordPress get a good back up system such as Backup Buddy, Manage WP, VaultPress, Infinite WP… so you have a copy of your site and can recover any mistakes.
7. Start With One Theme Shop and Get to Know Them
Beginners should stick to one theme developer/shop to learn how they do their theme options. Elegant Themes is a good place to start. Theme Forest offers themes from various developers.
8. Use a Set of Standard Plugins 
Plugins and widgets can build functionality and security for your WordPress site. Plugins can be found for everything from SEO to sidebar display. Must have list for beginners: Yoast SEO, Social Media Widget, Better WP security, WP Super Cache, Easing Slider, Widget Logic, Widget Context, Related Post, SwiftType search (off server, learns, ShareThis, AddThis
9. Find Learning Resources & Get Going
Seek out learning and training such as Codex.wordpress.org.
Get involved in the WordPress community and attend events. Join a webinar, workshop or local meetup such as WordPress Workshop in San Diego http://www.meetup.com/webhelp/ [last one is a Fandom tip]
10. Don't Be Afraid & Attach the Challenge
Jump in and try new things, learn by doing. Don't be afraid of the technology. You do not have to be a techy to learn and get involved in WordPress.
"Jump in and learn something new. Attack the challenge and don't look back."
Live blog coverage by: Melonie Gallegos
Event: WordCamp San Diego 2013