23 Mar

WordCamp 2013 Live: What's Coming in WordPress 3.6 with Aaron Campbell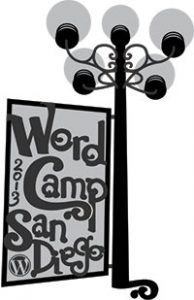 Speaker: Aaron Campbell, WordPress developer and co-leader WordPress 3.6 release
From the WordPress 3.6 What's Coming and Q&A session. Here's what's to come in the 2013 release WordPress 3.6. Improvements are focused on content display, standardization and dashboard usability.
Restore
It will now autosave a post using local storage on your local system. When you login to WordPress with an autosave looming, a notification message will pop up linking to restore a backup of your last auto saved content. It is browser base (session storage).
Post Locking
For sites with more than one author… this fix resolves the issue of two authors editing the same post at the same time. There is currently only a warning telling you the other author is editing. In 3.6 you will get a pop-up with choices to go back, preview or take over. The post is locked so multiple editors do not overwrite each other. The other admin will get a notification telling them the other author has taken over and they are locked out. Jokingly called "pop locking".
Menus
Simplified to make finding and editing custom menus easier for the average user.
Post Formats
Special types of content will show differently on your site. For example, Tumblr has done post formats well. You can post image "post" with a specific UI for images vs. a text article. WordPress has had post formats for a long time. They have now been fleshed it out and pushed to the forefront. A menu with post type will be available for link standard aside, quote, image, chat, status, video and audio posts. The image post format has a nice colored backdrop to make the photo pop against a clean surface. The image gallery format will no longer contain a messy list of thumbnails, they are sized and organized for a better esthetic.
Benefits – Icon font scales, looks good on every device, is crisp and clean. Post formats are consistent so that when themes change the post formats are supported.
Not to be confused with custom post types… Custom post formats are regular posts you are treating slightly different. Custom post types are custom content types that can be used for different purposes, they are heavy duty and more customizable.
When You Can Get It
Tentative 3.6 release date is April 29th. Changes are focused on usability and display.
You should know, a new release like this takes a crap load of man hours to put out. It is accomplished with a community of volunteer developers. FTW open source! If you ever meet a WP contributor please thank them for their service.
Sneak Preview
twentythirteendemo.wordpress.com
Live blog coverage by: Melonie Gallegos
Event: WordCamp San Diego 2013 #wcsd